The Hollies Luxury Guest Rooms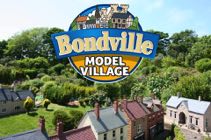 Bondville Model Village Bridlington is in Sewerby on the outskirts of Bridlington.
Come and see Bridlington's miniature masterpiece, with over 200 buildings including a castle, ruined Abbey and Harbour,
See the villagers going about their everyday lives. Watch the train pull its carriages around the village and across the river where fishing boats and cruisers are moored.
Hidden behind trees on the top of Sewerby Cliffs is a magical little kingdom just waiting to be explored.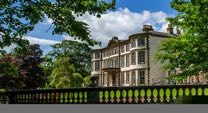 Sewerby Hall is a grade one listed building constructed throughout 1714 to 1720 by the Greame family. Between 1808 and 1856 numerous additions were made to the house including the portico, stable block, gatehouse, balustrade and conservatory (now the Orangery). It is a very fine example of an early Georgian house with 19th century additions. In September 2013 the house closed to visitors for the start of the refurbishment project which would see it restored to how it would have looked in 1910; the house is now open in all its splendour following this refurbishment.
The Hollies, 78 Wellington Road, Bridlington. YO15 2AZ. Tel: 01262 352062 Mobile: 07947170980 Email: Holliesbridlington@outlook.com